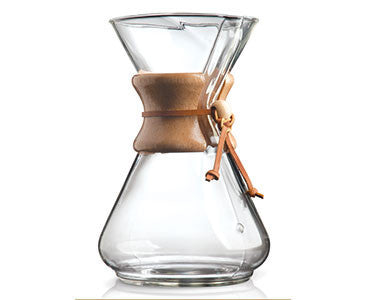 U-Roast-It Coffee
Chemex 10 Cup Classic Coffee Maker
The Chemex's non-porous, heat-resistant glass construction, combined with proprietary, scientifically designed filters, produce coffee with clarity and complexity.
The filters are heavier than other filters which removes the finest sediment particles.  The filtration rate is regulated which facilitates the proper infusion time.
Please note that the filters should be rinsed with hot water before using to prevent a paper taste.
The Chemex is made of glass which allows you to watch as the coffee brews. It comes with a polished wooden collar which serves as the insulated handle. it also has a leather tie.
---
Share this Product